Freedom Appoints New Publisher for OC Register
Monday, October 13, 2014
Share this article: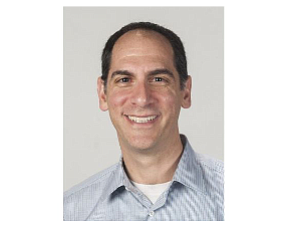 Freedom Communications Holdings Inc. in Santa Ana named Richard Mirman interim publisher and chief executive of the Orange County Register, the Press-Enterprise and its other community newspapers, magazines and websites, the company reported Monday.
Mirman will replace Aaron Kushner, who remains Freedom's chief executive and co-owner and "will focus his energy on Freedom's broader expansion, and the development of new business opportunities and partnerships," according to the company.
Mirman, Freedom investor and member of its board of directors since December, previously served as senior vice president of business development and chief marketing officer at Harrah's Entertainment in Las Vegas.
"My goal is to get the business on a trajectory of growth," he said in an interview with the OC Register. The publication also said "newsroom, advertising, marketing and circulation executives will report to Mirman," while "Kushner will oversee the opinions department for both newspapers."
Mirman's appointment comes about a week after Freedom switched its newspaper delivery service from the Los Angeles Times to a new vendor, a change that resulted in missed newspaper deliveries. It also pushed up the publications' print deadlines, affecting night sports coverage. Freedom faces a $3.5 million claim from the Times for what it said is an unpaid paper distribution bill.
"Rich's expertise fits perfectly with our strategic focus on our subscribers and on delivering a quality product for advertisers and our community," Kushner said in a statement. "While we have covered a lot of ground already, we have significant challenges ahead of us including getting our home delivery system to the level of service our subscribers expect."