Wunderman Sheds Southwest, Hires Two
Friday, October 10, 2014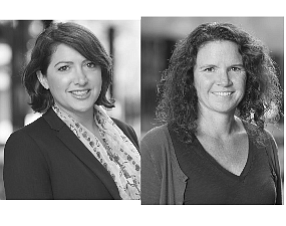 The Irvine office of New York-based advertising agency Wunderman will no longer handle the Southwest Airlines Rapid Rewards account after the end of the year, according to Regional Managing Director Dan Olson.
"We had that relationship since 2008," Olson said. "It's one we enjoyed immensely. We wish them only the best."
Santa Monica-based TBWAChiatDay handles advertising for Southwest overall.
Olson said Wunderman continues to grow with the agency's two latest hires: Vanessa Jamieson Shanahan as vice president and director of analytics and insights and Mindy Chase, its new vice president and director of strategy.
He tapped their "creative energy and customer insights" as key to helping the agency and its clients.
Wunderman is also doing more for the Shell Retail account added late last year by its parent agency. The Irvine office handles the oil and gas company's North America customer relationship management portion of the account.
The local agency had an estimated $27 million in revenue in 2013. Its client roster includes Santa Ana-based Abbot Medical Optics Inc., Legal Zoom, Jenny Craig, Align Technology Inc.'s Invisalign brand and Health Net Inc.