Allergan Hikes Q3 Expectations
Thursday, October 9, 2014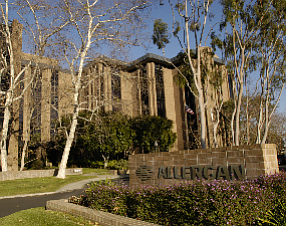 Irvine-based Allergan Inc. said today that it expects to report a third-quarter profit more than 20% higher than previously expected.
The drug maker's shares were flat with a market value of $56.4 billion.
Allergan said that it could see a profit of $523 million to $529 million in the third quarter, compared to a previous forecast of $427.9 million to $436.9 million. It attributed the gain to increases in market share and product approvals.
Analysts expected Allergan to make $439.8 million in the quarter.
Allergan also forecast a full-year profit of $1.84 billion to $1.86 billion, above analysts' estimates of $1.73 billion.
Allergan is scheduled to report its third-quarter financial results between Oct. 27 and 31.
The company has been fighting off an unsolicited takeover bid from Canada-based Valeant Pharmaceuticals International Inc. and activist investor Bill Ackman's Pershing Square Capital Management LP. That bid is currently valued at some $51.8 billion – Valeant's shares were down 2% to a market value of $41.4 billion today.
"Today's announced expectations for the third quarter and updated future outlook further demonstrate there is a vast value gap between Valeant's offer and the intrinsic value of Allergan," Chief Executive David Pyott said in a release.