Valeant to Boost Allergan Bid
Tuesday, October 7, 2014
Share this article: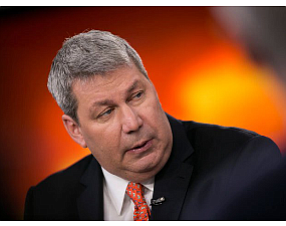 Canada-based Valeant Pharmaceuticals International Inc. and activist investor Bill Ackman's Pershing Square Capital Management are planning to hike their hostile bid to buy Irvine-based Allergan Inc. by $15 a share, according to a Wall Street Journal report today.
The bid would be worth about $56.7 billion, based on Valeant's closing price of $125.23 a share.
Allergan has consistently rejected Valeant and Pershing's previous offers, saying they undervalue the company.
The Wall Street Journal reported that Pershing and Valeant are still reportedly "ironing out questions of timing and the mix of cash and stock for the additional $15-per-share rise."
News of the Valeant hike came amidst reports that Actavis PLC is planning to approach Allergan with its own takeover proposal. Reuters reported that Allergan would consider a takeover proposal that values it at over $200 a share, or some $59 billion.
Both companies were up in after-hours trading after Allergan closed up 2% to a market value of $55 billion while Valeant's shares were down 2% to a market value of $42 billion.