Allergan Asks Court to Block Ackman Share Vote
Tuesday, October 7, 2014
Share this article: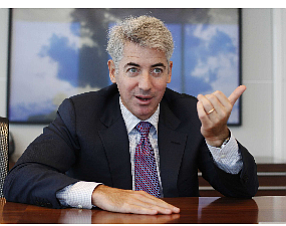 Irvine-based Allergan Inc. asked a federal court in Santa Ana to block activist investor Bill Ackman and his Pershing Square Capital Management LP from voting its 10% stake at an upcoming special meeting.
Allergan is fighting a takeover bid by Canada-based Valeant Pharmaceuticals International Inc., which is working with Ackman.
Ackman and Pershing Square, Allergan's largest shareholder, want other shareholders to vote out six Allergan directors at the Dec. 18 meeting and replace them with directors more amenable to a takeover.
Allergan has sued Pershing Square and Ackman, claiming that he engaged in insider trading by acquiring shares based on non-public information of Valeant's plans to bid for Allergan.
Allergan shares were flat with a market value of $54.4 billion in midday trading. Valeant shares fell 1% to a market value of $42.6 billion, putting the value of its bid at approximately $52.6 billion.