CVB Boss Bets on Angels
Thursday, October 2, 2014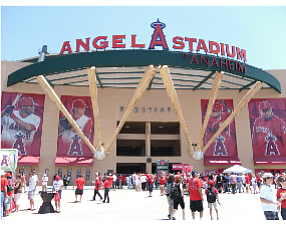 Jay Burress has a lot riding on the American League Division Series between the Los Angeles Angels of Anaheim and the Kansas City Royals.
The president and chief executive of the Anaheim/Orange County Visitor & Convention Bureau said he will wear a Royals jersey while riding the largest roller at the World of Fun theme park in Kansas City if the Angels lose the best-of-five series.
Ronnie Burt—who is Burress's counterpart as president and chief executive of Visit KC—made a similar pledge if his team goes down to defeat.
The number of circuits the loser of the bet rides depends on how many homers the winning baseball team hits during the series: one round trip for every dinger.
Burress confessed to a fear of roller coasters in a statement, and added, "I've never looked good in 'Royal' blue."
The series starts tonight at Angel Stadium.