UCI Law Dean Gets Medal
Wednesday, October 1, 2014
Share this article: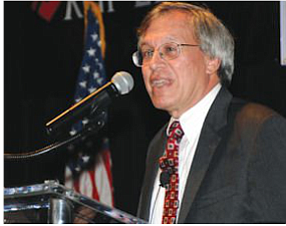 University of California-Irvine School of Law Dean Erwin Chemerinsky has received the 2014 Bernard E. Witkin Medal, the school said.
The award goes to "individuals who have helped shape the legal landscape through an extraordinary body of work," according to the State Bar of California, which makes the award.
In making the award the group cited Chemerinsky's intellectual abilities and influence. He has written eight books and more than 200 scholarly articles and has argued cases before the U.S. Supreme Court.
The award is named for the legal scholar and writer Bernard E. Witkin, its first recipient in 1993. Other recipients have included Supreme Court justices and attorneys working in public service.

This year Chemerinsky was named one of the Daily Journal's Top 100 lawyers for the fourth time in five years. National Jurist magazine named him the most influential person in legal education in the United States.
The State Bar made the presentation at its annual meeting in San Diego.