Two OC Automakers Beat National Sales Numbers
Wednesday, October 1, 2014
Share this article: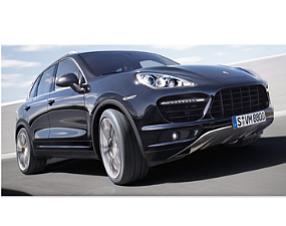 Two of the four Orange County-based automakers beat the industry in September, according to Autodata Corp.
U.S. vehicle sales rose 9.4% for the month to about 1.3 million. Sales are on pace to reach 16.4 million for the year, according to the New Jersey-based market researcher.
Automakers sold 12.4 million vehicles nationwide in the first nine months of the year, a 5.5% increase.
Fountain Valley-based Hyundai Motor America Inc., the largest automaker with operations based in OC, sold 56,010 vehicles, up 1.6% over last September. The automaker's year-to-date sales increased 1.7% to 557,458 vehicles.
Mazda North American Operations in Irvine posted a 6.7% increase in sales for a total of 23,980 vehicles.
"The past two years have seen a September sales month without the Labor Day holiday, which can present a challenge for our dealers, yet we still reported a year-over-year increase," Ron Stettner, Mazda's vice president of sales, said in a statement. "Sales growth continues to be the product of strong dealer support and SKYACTIV Technology, specifically the quality, fuel efficiency, technology and value found in Mazda3, Mazda6 and CX-5."
Mazda's year-to-date added up to 240,953 vehicles, a 9.3% uptick.
Mitsubishi Motors North America Inc. sold 5,558 vehicles, up 38.9% from a year earlier. The Cypress-based automaker sold 58,365 vehicles in the first nine months of the year, a 29.8% increase from the same period last year.
Irvine-based Kia Motors America Inc. sold 40,628 vehicles in September, up 6.9% from a year earlier. The automaker's nine-month sales total was 445,017, a 6.9% increase.
"September capped off the strongest summer selling season for Kia in its 20-year history," said Michael Sprague, its executive vice president of sales and marketing, "With the launch of two all-new vehicles now underway, we continue to introduce the brand and our outstanding products to new customers."
Kia is promoting its all-new 2015 Sedona and the company's first all-electric vehicle in the U.S., the Soul EV.