Disneyland-Area Hotel Names New Manager
Wednesday, October 1, 2014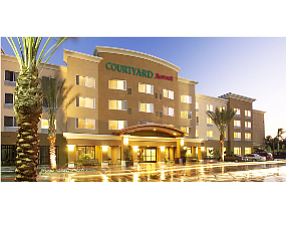 The Courtyard by Marriott Anaheim at Disneyland Resort will be managed by Crestline Hotels & Resorts LLC in Fairfax, Va.
SL & C Anaheim LLC bought the 153-room hotel last month for $32.5 million, or about $212,000 per room from Annapolis, Md.-based real estate investment trust Chesapeake Lodging Trust.
Chesapeake bought the hotel in July 2010 for $25 million, or $163,000 per room, according to reports.
Crestline Hotels manages 46 hotels, resorts and conference centers with 8,100 rooms in 12 states.
The Courtyard by Marriott Anaheim is on South Harbor Boulevard about a mile from Disneyland.