OCADA: October Auto Sales Up 6.5%; Prediction for 2015
Friday, November 28, 2014
Share this article: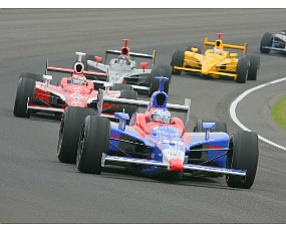 October sales of new vehicles at Orange County auto dealers increased 6.5% year-over-year to 12,869, according to the Orange County Automobile Dealers Association.
The Newport Beach-based association bases its numbers on new vehicle registrations in the county. Its latest Orange County Auto Outlook report said car sales totaled 8,094 and made up about 63% of total sales, with sales of light trucks accounting for the rest.
Sales of Japanese brands totaled 6,649 in October, making up more than half of sales and representing an 8% year-over-year growth.
Toyota Motor Corp. led all automakers locally, with 2,397 vehicles sold, up 13%.
Mazda Motor Corp., which has its North American operations in Irvine, had a 16% increase in sales to 448 vehicles. Cypress-based Mitsubishi Motors North American Inc. sold 105 vehicles, up 81%.
Sales of domestic brands totaled 2,661 in October, up 16%.
Ford Motor Co. sold 974 vehicles, up 7%, and GMC brands sold 156, up 24%. Four other domestic brands—Chrysler, Dodge, Jeep and Ram—combined for 602 vehicles sold, up about 29%.
Sales of European brands totaled 2,459, up about 1%.
Sales of South Korea-based automakers fell nearly 10% to 1,100 vehicles.
Kia Motors America Inc. in Irvine sold 480 vehicles, up 8%, while Hyundai Motor America Inc. in Fountain Valley posted a 20% decrease to 620.
Auto sales in Orange County this year through October totaled 148,014, up 7% year-over-year.
The auto dealers association said it's projecting 2015 sales to grow by 4.5%, marking the sixth annual increase in local auto sales.