JWA Traffic Up in October
Friday, November 28, 2014
Share this article: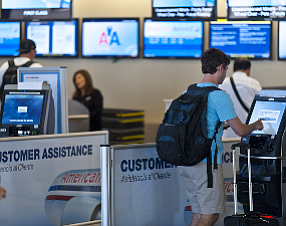 Airline passenger traffic at John Wayne Airport increased 2.6% in October compared with a year earlier, the airport said.
John Wayne Airport served 812,298 passengers last month, versus 791,710 in the same time last year.
Total aircraft operations, measured by the number of take-offs and landings, increased 23% year-over-year to 24,405.
Commercial aircraft operations fell 4% to 6,657, while commuter aircraft operations increased 87% to 310.