Fed Lifts Enforcement Action on Pac Merc
Tuesday, November 25, 2014
Share this article: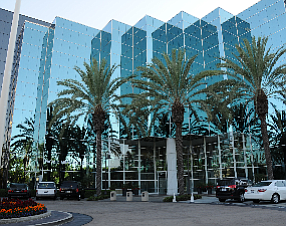 The Federal Reserve Board has terminated its enforcement action with Costa Mesa-based Pacific Mercantile Bancorp.
The bank holding company and the Federal Reserve Bank of San Francisco had entered into an agreement on Aug. 31, 2010, under which the company's board of directors would take "appropriate steps to fully utilize [the company's] financial and managerial resources."
The agreement called for specific actions by Pacific Mercantile, including eliminating from its books certain assets that were classified as losses, submitting written plans to maintain sufficient capital at its Pacific Mercantile Bank subsidiary, and withholding dividends unless it received prior written approval of the Reserve Bank and other regulatory authorities.
Pacific Mercantile followed with efforts to raise capital, including selling about $11 million worth of stock in 2011 to institutional investors, including Irvine-based Carpenter Community Bancfund.
The Carpenter fund, which is the private equity arm of Irvine-based advisory firm Carpenter & Co., also bought $26.3 million in Pacific Mercantile stock in 2012.
The fund currently has a 33% stake in the bank holding company.