Valeant, Ackman Cash Out of Allergan
Friday, November 21, 2014
Share this article: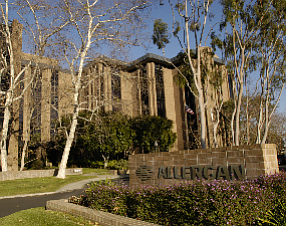 Valeant Pharmaceuticals International Inc. and activist investor Bill Ackman's Pershing Square Capital Management LP have slashed their stake in Irvine-based Allergan Inc. after losing a bidding war to Actavis PLC.
Canada-based Valeant said in a regulatory filing that Pershing Square informed it that PS Fund 1 sold all of the 2.2 million shares in the Botox maker allocated to Valeant USA.
PS Fund 1 is a shell fund set up by Valeant and Pershing Square to act as a joint acquisition vehicle for Allergan.
Valeant and Pershing Square launched a hostile takeover of Allergan in April.
Actavis, which is based in Dublin and operates from New Jersey agreed to acquire Allergan in a bid now worth about $67 billion—20% higher than the $55 billion that Valeant and Pershing were prepared to pay.
Allergan shares were flat with a market value of $62 billion. Valeant shares rose 2% to $48 billion.