UCI Nabs Stem Ed Grant
Wednesday, November 19, 2014
Share this article: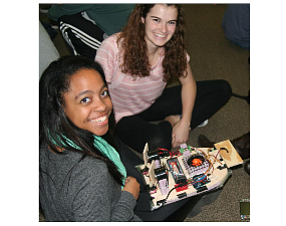 The University of California-Irvine will work with three community colleges to recruit and retain women and minority students to study science, technology, engineering and math at the schools, an effort supported in part by a $1.8 million grant.
UCI will use the money from the National Science Foundation to help Irvine Valley College, Santa Ana College and Saddleback College develop courses in engineering and computer science, create a summer "bridge" program for transfer students, and to add more projects and "design" elements to its own courses.
Funds will also help launch FabWorks, a "rapid design, innovation and prototyping" workshop at UCI's Henry Samueli School of Engineering with "open studio space for students to design and build things," the university said.
"Hands-on engineering projects and demonstrations applying core engineering principles increase retention in an unprecedented manner," said Gregory Washington, dean of the Samueli School.
The university's Donald Bren School of Information and Computer Sciences, and the Department of Mathematics are also involved, the school said.