Habit IPO Set
Wednesday, November 19, 2014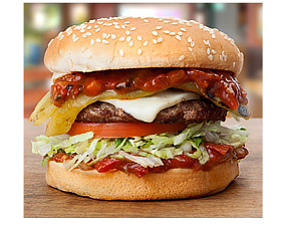 Habit Restaurants Inc. has priced its initial public offering of 5 million shares tomorrow at $18 a share, the company said.
This is an increase from the originally expected range of $14 to $16 a share given in reports leading up to the IPO.
The Irvine-based parent company of Habit Burger Grill should raise about $78 million after costs, and plans to use it to pay down debt and for working capital.
The company would have a market cap of about $450 million at that price.
Habit operates 100 restaurants in four states, with most in California.

The chain has had 43 consecutive quarters of same-store sales growth, hit $162 million in sales for the 12 months ending September 30, and had net income of $5.7 million in 2013, according to its filings with the U.S. Securities and Exchange Commission.
Greenwich, Conn.-based private equity firm KarpReilly LLC, which led a buyout of the company in 2007, will hold 37% of the company after the offering, with 55% voting control, the filings said.