Ackman Withdraws From Meeting
Tuesday, November 18, 2014
Share this article: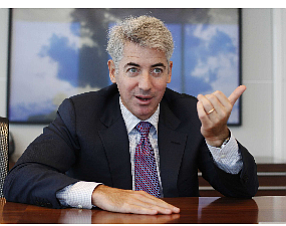 Activist investor Bill Ackman said today that he would withdraw from a special shareholders' meeting he had planned in the wake of Irvine-based Allergan Inc.'s $66 billion acquisition by Actavis PLC, according to CNBC.
Ackman, whose Pershing Square Capital Management LP owns 10% of Allergan, told CNBC that he supported the Actavis deal, which was billions more than Canada-based Valeant Pharmaceuticals International Inc. was willing to pay for the Botox maker.
Ackman and Valeant had fought alongside each other for control of Allergan. He had called for the special meeting to remove a majority of Allergan's board and open up negotiations.
Allergan shares were up 2% to a market value of $63.8 billion. Valeant shares rose 4% to a market value of $47.7 billion. Actavis' shares were up 8% to a market value of $71 billion.