El Pollo Loco Lock-Up Date Waived
Monday, November 17, 2014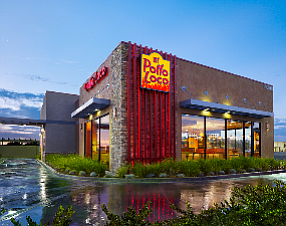 Costa Mesa-based El Pollo Loco Holdings Inc. said insiders will be able to sell 6 million shares as early as Wednesday, November 19, after a "lock-up" date was waived by the lead managers of its initial public offering in July.
The company said Jefferies LLC and Morgan Stanley & Co. LLC, both in New York, waived the Jan. 21 deadline, prior to which insiders wouldn't have been able to sell shares.
The waiver takes effect Wednesday.
El Pollo Loco has about 400 company-owned and franchised fast-food chicken restaurants in Arizona, California, Nevada, Texas and Utah.
Company shares were down 4.6% to $32.75 and a market cap of $1.2 billion in recent trading today.