Freedom Communications Folds Magazine
Friday, November 14, 2014
Share this article: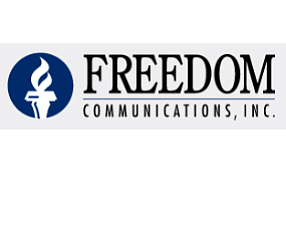 Freedom Communications Holdings Inc. will cease publication of OC Register Metro, according to the monthly magazine's founder, Steve Churm, who announced the move during Freedom's Hot 25 event on Thursday at the Island Hotel Newport Beach.
OC Register Metro Editor Kimberly Porrazzo has been laid off, according to sources. The status of about 30 other members of the magazine's staff is unknown. The December issue of the magazine, set to hit newsstands on Nov. 17, will be the last one.
Freedom Communications, which couldn't be reached for comment, acquired Newport Beach-based Churm Media in December 2012, adding what was then called OC Metro, as well as the titles OC Family, OC Menus and Southland Golf to its roster of publications that includes the Orange County Register in Santa Ana.
Churm took on the role of vice president at Freedom at the time and continued as chief executive of RipeOrange Inc., a marketing, events, communications and design firm. He also retained the title of publisher for OC Metro Business Magazine, which he's held since 1990.
Freedom appears to be cash-strapped following several expansion plans that it's since rolled back, including daily publications launched in Long Beach and Los Angeles.
Two investors who helped Aaron Kushner and Eric Spitz finance the purchase of Freedom Communications in 2012, Abbey Financial LLC and Old Colony 2012 Investment Fund LLC, have asked the Delaware Chancery Court to put the media company's operations into receivership, claiming it's "insolvent and in financial distress from mismanagement."
Freedom has denied the claim.