LoanDepot Buys Massachusetts Firm
Thursday, November 13, 2014
Share this article: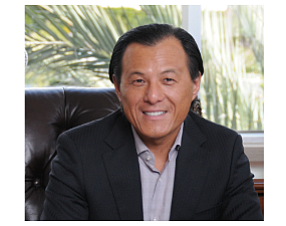 Foothill Ranch-based mortgage lender loanDepot.com LLC has acquired Mortgage Master Inc. on undisclosed terms.
LoanDepot, headed by founder and Chief Executive Anthony Hsieh, is among the largest nonbank consumer lending companies in the U.S., with about $8.4 billion in loans funded in 2013. It has 3,000 employees, 1,109 of them in Orange County.
LoanDepot ranked No. 2 on the Business Journal's 2014 list of the fastest-growing companies in OC, with recent annual revenue of about $446 million.
Walpole, Mass.-based Mortgage Master has 700 employees across 44 branches in 14 states. It has four locations in California, with none in Orange County. It funded about $6.2 billion in retail home loans last year.
Mortgage Master is expected to continue operations from its Massachusetts headquarters. Founder and Chief Executive Leif Thomsen and President Paul Anastos will remain heads of the division.