Allergan, Actavis in "Advanced Talks"
Wednesday, November 12, 2014
Share this article: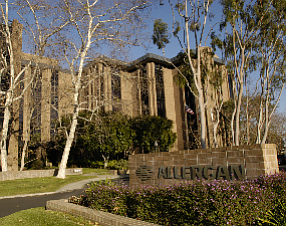 Irvine-based drug maker Allergan Inc. is in advanced negotiations with potential "white knight" suitor Actavis PLC, according to a Bloomberg report.
Talks are now centered on narrowing a gap of some $3 billion between what Actavis is offering and what Allergan wants. Actavis, which is headquartered in Dublin and operates from New Jersey, is willing to pay $60 billion, or $200 a share, while the Botox maker wants $210 a share.
Allergan shares were flat with a market value of $58.4 billion. Actavis shares were down 1% to a market value of $63.9 billion. Shares of hostile suitor Valeant Pharmaceuticals International Inc. rose 1% to a market value of $44 billion.
Allergan is negotiating with Actavis as it fights off a hostile takeover bid by Valeant and activist investor Bill Ackman's Pershing Square Capital Management LP.
Valeant and Ackman have offered $54 billion in cash and stock but Ackman has said he and Valeant would be willing to work from a benchmark of $60 million if Allergan would come to the negotiating table.
Allergan, in a separate matter, changed its bylaws covering calling a special shareholders' meeting ahead of a scheduled Dec. 18 special meeting at which investors would vote on a proposal by Ackman, who wanted a rule change allowing investors who requested the meeting to set the date for it.
The drug maker said in a statement that the amended bylaws now include a provision that requires Allergan's board to call for a meeting within 90 days of a valid request rather than exercise its discretion.