Habit Sets IPO Terms
Monday, November 10, 2014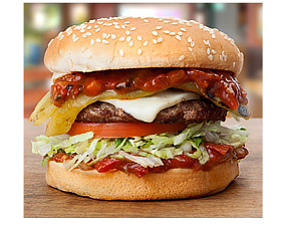 Irvine-based the Habit Restaurants Inc. plans to offer 5 million shares priced at $14 to $16 a share in its initial public offering, according to updated filings with the U.S. Security and Exchange Commission.
The midpoint of the IPO's expected range would give the parent company of fast casual hamburger chain Habit Burger Grill a market capitalization of about $380 million.
Habit Restaurants is seeking to raise about $75 million in the IPO, which is currently slated to become effective next week.
The company said it will use about $41 million in proceeds from the offering to pay off debt, with the rest going towards working capital and general corporate purposes.
The company's stock will trade on Nasdaq under the ticker symbol "HABT."
Private equity firm KarpReilly LLC in Greenwich, Conn., led an investor group that bought a majority stake in Habit Restaurants in 2007.
KarpReilly would own 37% of the company after the offering with voting control of about 55%, according to SEC filings.
The Habit was founded in 1969 and now operates 99 restaurants in several states. It has quadrupled in size since the 2007 buyout, begun franchising in Seattle and Las Vegas and is expanding to the East Coast.
The company had $162 million in sales for the 12 months ended September 30, 2014 and ranked No. 16 on the Business Journal's 2014 list of OC-based restaurants