Microsemi in Line on September Quarter
Thursday, November 6, 2014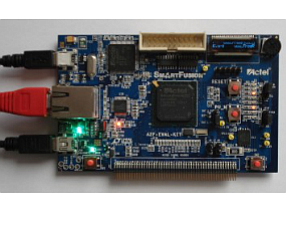 Aliso Viejo-based chipmaker Microsemi Corp. reported revenue in the September quarter slightly above Wall Street expectations and adjusted profits in line with estimates, after markets closed Thursday.
The company posted sales of $303.3 million in the recently ended quarter, up 21.1% from a year earlier. Analysts had forecast revenue of $301.8 million.
Net income topped $61.4 million, up 25.1% from a year ago.
The quarterly performance helped Microsemi top $1 billion in revenue in the 12 months through September, the end of its fiscal year, to $1.14 billion, up 16.6% from a year ago.
Net income for the fiscal year hit $206.8 million, up 16.4%.
Microsemi has carved out a niche developing timing and synchronization chip sets for the communications infrastructure market as it diversifies from its legacy of discrete power chips used by the defense and industrial sectors.
The company provided a sales and profit outlook for the current quarter.
It projects revenue between $297.3 million and $309.3 million, in the range of analyst estimates of $304.4 million. Net income is projected between $60 million and $64.8 million. Wall Street is looking for net income of about $62 million.
Microsemi shares were up 1.5% in midday trading Friday to a market value of about $2.51 billion.