Allergan Said in Talks with Actavis
Thursday, November 6, 2014
Share this article: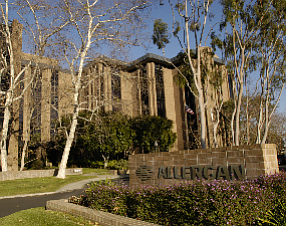 Irvine-based drug maker Allergan Inc. is in active talks with New Jersey-based Actavis PLC about a deal, sources familiar with the situation told Bloomberg today.
Allergan, whose stock was up 1% to a market value of $58.8 billion in midday trading, is seeking an alternative deal to a hostile bid valued at some $53.3 billion from Canada's Valeant Pharmaceuticals International Inc. and activist investor Bill Ackman, who owns just less than 10% of Allergan through his Pershing Square Capital Management LP.
Ackman has more recently set a benchmark of about $60 billion for buying Allergan, which has yet to engage in negotiations.