Two OC Automakers Beat U.S. Sales Numbers
Tuesday, November 4, 2014
Share this article: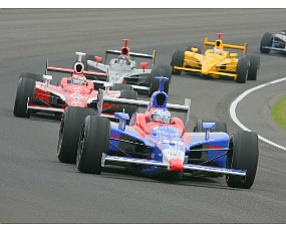 Two Orange County-based automakers beat national new-vehicle sales figures in October as the other two fell below U.S. averages, according to New Jersey-based market researcher Autodata Corp.
U.S. sales rose 6.1% last month to about 1.28 million, and are on pace to reach 16.46 million for the year.
Hyundai Motor America in Fountain Valley sold 50,081 vehicles in October, a 6.5% decrease from October 2013. The automaker's 10-month sales were up 1% over year-ago numbers to 607,539 cars and light trucks sold in the U.S.
Kia Motors America Inc. in Irvine posted a 12.4% increase with 44,694 vehicles sold last month—record October sales for the automaker. Its year-to-date sales were also up, increasing 7.4% to 489,711 vehicles.
Mazda Motor of America Inc. in Irvine reported a 4.8% decrease in October sales with a total of 18,798 vehicles sold in the U.S. Its sales for the year rose 8.1% to 259,751 vehicles.
"We are encouraged by our year-to-date sales growth, and expect to see this trend continue through the end of the year," Ron Stettner, Mazda's vice president of sales, said in a statement. "Mazda6 and CX-5 have both shown year-over-year gains in hotly competitive segments. Looking forward, we will be debuting the all-new CX-3 crossover compact SUV at the Los Angeles Auto Show, and we feel that will give us another solid foothold in an all-new segment for Mazda."
Mitsubishi Motors North America Inc. sold 6,199 vehicles last month, up 30.5% from a year earlier. The Cypress-based automaker sold 64,564 vehicles in the first 10 months of the year, a 29.8% increase from the same period last year.
U.S. auto dealers have sold 13.7 million vehicles since the beginning of the year, a 5.5% increase compared to the same 10-month period last year.