Hyundai, Kia Reach Settlement With EPA
Monday, November 3, 2014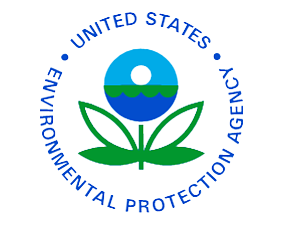 Hyundai Motor Co. and Kia Motors Corp. have reached a $350 million settlement with the U.S. Environmental Protection Agency and the U.S. Department of Justice on charges that the South Korea-based automakers violated the Clean Air Act by overestimating mileage claims.
The settlement—which also names Fountain Valley-based Hyundai Motor America and Kia Motors America in Irvine—concludes the EPA's two-year probe into Hyundai's fuel economy ratings for its 2011-13 Accent, Elantra, Veloster and Santa Fe vehicles, and Kia's ratings for its Rio and Soul vehicles.
Hyundai and Kia overstated the fuel economy by one to six miles per gallon, depending on the vehicle, according to the EPA.
The automakers will pay a $100 million civil penalty, of which $6.3 million will go to the California Air Resources Board. Hyundai's share of the penalty is $56.8 million, while the remaining $43.2 will be paid by Kia.
"Kia Motors is a responsible company, and the agreement with the U.S. Environmental Protection Agency is the result of good-faith efforts among the parties to resolve our issues," the company said in a press release. "We are pleased to have this matter behind us, and our priority remains making things right for our customers through our fair and transparent reimbursement program which remains in effect and unchanged by this settlement."
The penalty also calls for Hyundai and Kia to forfeit 4.75 million greenhouse gas emission credits they already claimed, which are estimated to be worth more than $200 million.
Automakers earn greenhouse gas emissions credits for building vehicles with lower emissions than required by law, according to EPA, and credits can be used to offset emissions from less fuel-efficient vehicle models or sold or traded to other automakers for the same purpose.
Hyundai said it will lose 2.75 million emission credits and pay back an estimated $116 million, while Kia is on the hook for 2 million credits, or roughly $84 million worth.
Kia and Hyundai will also spend approximately $50 million on measures to prevent any future violations, according to the EPA.
"Hyundai has acted transparently, reimbursed affected customers and fully cooperated with the EPA throughout the course of its investigation," said Hyundai Motor America President and Chief Executive David Zuchowski in a statement.
In November 2012, Hyundai and Kia responded to the EPA's findings by correcting the fuel economy ratings for many of their 2011, 2012 and 2013 model year vehicles and establishing a reimbursement program to compensate owners for increased fuel costs due to overstated fuel economy, according to the EPA.
"The EPA is sending a clear message to Hyundai, Kia and every other automaker: Get your fuel-efficiency certification house in order," said Karl Brauer, senior analyst at Kelley Blue Book in Irvine. "The large fine, along with procedural requirements that include an audit of Hyundai and Kia testing, reflects frustration in the gray area between automakers' stated mpg numbers and the real-world results experience by car owners. We've seen this issue crop up across several brands in recent years, but I imagine every automaker will be looking carefully at its current testing procedure to avoid a similar penalty in the future."