Allergan Approached by Actavis, Reuters Says
Monday, November 3, 2014
Share this article: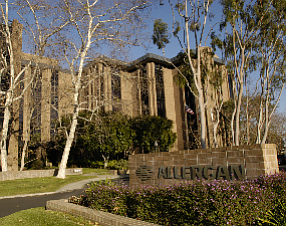 A regulatory filing by Irvine-based Allergan Inc. today confirmed that is has been approached by another company about a potential transaction.
The company has been identified as New Jersey-based Actavis PLC, a source familiar with the situation told Reuters.
Allergan has been fighting off a hostile takeover bid from Canada-based Valeant Pharmaceuticals International Inc. and activist investor Bill Ackman, who owns some 10% of the Botox maker through his Pershing Square Capital Management LP.
Valeant and Pershing's latest offer for Allergan is valued roughly $55 billion. Ackman has said he'd be willing to negotiate from a benchmark of about $60 billion if Allergan would come to the negotiating table.
Allergan shares were up 1% to a market value of $57.3 billion. Actavis' shares were up 2% to a market value of $65.5 billion. Valeant shares were flat, at a market value of $44.8 billion.