Source Interlink Changes Name
Thursday, May 29, 2014
Share this article: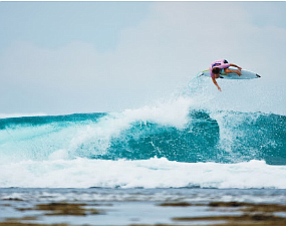 Source Interlink Media LLC in Irvine announced it changed its name to TEN: The Enthusiast Network LLC.
The company owns San Clemente-based GrindMedia and more than 60 publications, such as Motor Trend, Automobile, Hot Rod, Surfer, and several Transworld titles, along with GrindTV.com and 100 other websites.
"TEN: The Enthusiast Network speaks to who we are, and what we do," Chief Executive Scott Dickey said in a news release. "The Company's future focus will center on its iconic core brands and their connection with the consumer across all forms of media. We are now putting in place the foundation to operate as a truly independent content creation and media services company, and the rebranding signals both the scale of the changes and scope of our ambitions."
The company also eliminated "12 legacy aftermarket print titles," including Popular Hot Rodding, Custom Classic Tucks and Camaro Performers, that feature "largely duplicative content" and "absorbed them" into eight "stronger core brands," such as Hot Rod, Super Chevy and Classic Trucks.
The portfolio change also included relocation of Automobile magazine from Ann Arbor, Mich., to the company's offices in El Segundo. Current deputy editor Joe DeMatio and several members of the magazine's editorial staff will be operating out of the company's Detroit office. Longtime editor-in-chief Jean Jennings was replaced by automotive journalist Mike Floyd.