Valeant Raises Bid for Allergan
Wednesday, May 28, 2014
Share this article: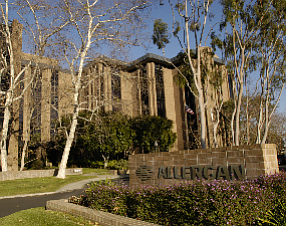 Valeant Pharmaceuticals International Inc. has added more cash to its hostile bid for Irvine-based drug maker Allergan Inc., raising the total offer to about $50 billion.
Laval, Quebec-based Valeant originally made a $47 billion offer for Allergan late last month. Allergan rejected the offer May 12.
Valeant's revised offer includes an increase in the cash portion of its bid by $10 to $58.30 for each share of Allergan common stock. It also will pay 0.83 shares of its own stock per Allergan share, unchanged from its original bid.
Valeant also included a contingent value right, which would be worth up to $25 per share based on future sales of an experimental eye drug.
Allergan said its board of directors will "carefully review and consider the revised proposal."
Allergan stock fell by more than 4% in morning trading to a market capitalization of $47 billion. Valeant's stock also dropped by about 2% to a market capitalization of about $42.3 billion.
Investors recently surveyed by JP Morgan indicated Valeant should raise its offer to between $53.5 billion and $59.5 billion.