Bridge Bank Expands in OC
Wednesday, May 28, 2014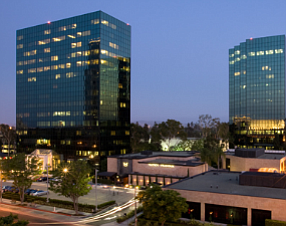 San Jose-based Bridge Capital Holdings has pegged Costa Mesa as a key location for growth in the Southern California region.
The company has signed a lease for office space at 3200 Park Center Drive for its Bridge Bank subsidiary. The new office is expected to be the bank's primary regional office and provide room for growth, according to the bank.
It has another Orange County office in Newport Beach.
Bridge Bank Chief Operating Officer Tim Boothe said the company sees "substantial demand within the Orange County business community."
Bridge Bank has a number of offices nationwide, including in Boston and Dallas.
It had about $1.6 billion in assets as of the end of the first quarter, including $1.1 billion in loans. Deposits totaled $1.4 billion.
The bank is part of the Carpenter Community BancFund, the private equity arm of Irvine-based banking advisory firm Carpenter & Co.
The Carpenter fund also has controlling stakes in Costa Mesa-based Pacific Mercantile Bancorp and Irvine-based Plaza Bank.