OC Auto Sales Up 10.5% in April
Friday, May 23, 2014
Share this article: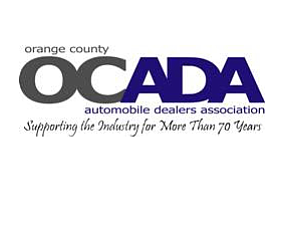 Orange County auto dealers sold 13,771 new vehicles in April, a 10.5% increase from a year earlier.
The figures, provided by Newport Beach-based Orange County Automobile Dealers Association, are based on 8,492 new car and 5,279 light truck registrations reported in the county.
Japan-based brands accounted for nearly half of April sales, at 6,906, up 10.8% from a year earlier.
Toyota Motor Corp. led all automakers locally with 2,560 vehicles sold, a 12.1% increase.
Mazda Motor Corp., which has its North American operations in Irvine, posted a 10.2% drop in the number of vehicles sold here in April, for a total of 362.
Cypress-based Mitsubishi Motors North American Inc. had 107 sales locally, up 62.1% from a same period year earlier.
The locally based U.S. operations of two South Korean brands saw their combined sales rise 4.6% year-over-year, for a total of 1,447.
Fountain Valley-based Hyundai Motor America Inc. sold 709 vehicles, down 15.2% from a year earlier.
Kia Motors America Inc. in Irvine sold 738 vehicles through OC dealers, a 34.7% increase from a year ago.
OC's auto dealers collectively have sold 56,504 vehicles during the first four months of 2014, up 7% from the same period last year.