St. Regis Monarch Beach Sold
Thursday, May 22, 2014
Share this article: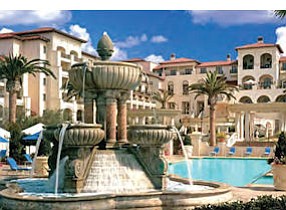 The St. Regis Monarch Beach in Dana Point has been sold to a Denver-based private equity firm.
KSL Capital Partners LLC said on Wednesday that it has bought the 400-room St. Regis, one of Orange County's highest-profile luxury resorts, on undisclosed terms.
The seller was an affiliate of Seattle-based Washington Real Estate Holdings LLC, which had owned the property since 2010.
The resort will continue to be managed by Starwood Hotels & Resorts as part of the St. Regis brand.
The St. Regis is located on 169 acres, and counts six ocean view restaurants, three swimming pools, the Monarch Beach Golf Links, and a spa.
"Despite all that the resort has to offer, we are planning to bring it to an even higher level," said Bernard Siegel, principal for KSL, which owns other hotel properties in the U.S. and Europe.