Art Museum Names CEO
Thursday, May 22, 2014
Share this article: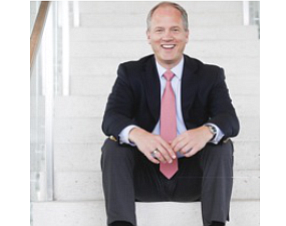 The Orange County Museum of Art named Todd DeShields Smith chief executive and director of the museum, beginning Aug. 4.
OCMA lauded his artistic vision, leadership, and nonprofit knowledge and experience.
"Todd Smith has achieved distinction … at world-class arts institutions," said museum President Craig Wells.
Smith was previously executive director of the Tampa Museum of Art, where he oversaw the opening of a new facility, grew membership and attendance, and presented exhibitions on Degas and on young Chinese artists, among other programs.
He has also served museums in Charleston, S.C., Knoxville, Tenn., Fargo, N.D., and Charlotte, N.C. He holds art degrees from Duke University and Indiana University.
OCMA is moving its galleries to the Segerstrom Center for the Arts and has sought a new director since September, when former director Dennis Szakacs announced his departure.
Museum spokesperson Kirsten Schmidt said Szakacs left to pursue "independent projects." He stayed on through the end of the year and was replaced on an interim basis by Chief Curator Dan Cameron.