Marriott Awards R.D. Olson With Top Developer Honor
Wednesday, May 21, 2014
Share this article: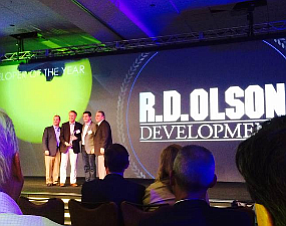 Irvine developer Bob Olson and his company R.D. Olson were awarded Marriott International's Developer of the Year award this week.
The award, given Monday, recognized the company for its work in what Marriott called "high-barrier markets" and pointed out R.D. Olson's steady work during the recession. The company currently has five hotel projects in development, including one in the Irvine Spectrum.
Olson is also expected to be presented with the LINK Icon Award from Marriott's architecture and construction division today.