Anaheim HVAC Company in Texas Buy
Tuesday, May 20, 2014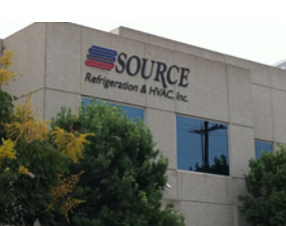 Anaheim-based Source Refrigeration & HVAC Inc. has acquired Service Refrigeration Co. in Humble, Texas, on undisclosed terms.
Source Refrigerator services refrigeration systems for industrial companies and grocers, including large chains such as Kroger and Ralphs.
It has more than $200 million in annual revenue and about 1,200 employees overall across more than 30 locations nationwide, including about 150 in Anaheim.
Source is part of Arsenal Capital Partners, a New York-based private equity firm that has about $1.7 billion in committed capital under management. Arsenal typically invests in companies with between $30 million and $400 million in revenues.
Service Refrigeration has about 180 employees serving five regions in Texas.
It had been a portfolio company of Houston-based private equity firm Freestone Partners LLC, which typically makes investments in companies with revenues of between $10 million and $50 million.