New Provost for Vanguard
Friday, May 16, 2014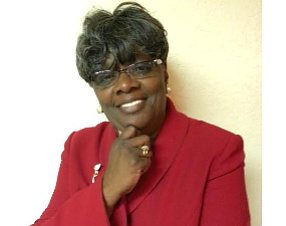 Vanguard University in Costa Mesa has named Doretha O'Quinn its new provost and vice president for academic affairs.
O'Quinn replaces Jeff Hittenberger who took on a new role as chief academic officer for the Orange County Department of Education.
Mike Wilson, dean of the college and professor of history, had served as the interim provost since Hittenberger's departure in August, a period that included a nationwide search for a permanent hire.
O'Quinn, who starts her new job in July, hails from Biola University in La Mirada, where she was vice provost of multi-ethnic and cross-cultural engagement. She previously was an associate dean at the School of Education of Point Loma Nazarene University in San Diego. The Phi Delta Kappa national sorority named O'Quinn the Outstanding African-American Educator of the Year in 2011.
"Doretha O'Quinn carries esteemed credentials in higher education, a strong academic commitment to diversity, and intellectual passions which make her a great cultural fit for Vanguard University," said Vanguard University President Michael Beals. "Dr. O'Quinn's engaging personal style and demonstration of mentor relationships will make a transforming impact on our students, our faculty, and the mission of Vanguard."
O'Quinn will work with administration and faculty on a daily basis concerning the private, Christian school's undergraduate, graduate and adult degree completion programs.