Analyst: Allergan Likely to Stand Alone
Thursday, May 15, 2014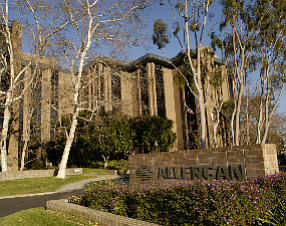 Allergan Inc. is likely to remain a standalone company, according to recent report by a veteran analyst.
"We continue to believe that Valeant stands less than a 50% chance of completing this deal," said David Maris, who has been covering Allergan for years on behalf of BMO Capital Markets and prior employers.
Irvine-based Allergan, the maker of Botox and other drugs, turned down a hostile bid of some $46 billion by Laval, Quebec-based Valeant Pharmaceuticals International Inc. earlier this week. Valeant, which has OC roots, has said it will raise the bid but hasn't yet given specifics.
Allergan management "did an excellent job yesterday in its first response to the Valeant bid," Maris wrote, adding that Allergan "succinctly demonstrated with the Valeant bid makes no sense."
Maris' report, in particular, pointed out that proposed deep research and development cuts would lead Allergan "to have to give up essentially all of its research" – something that could put some of Allergan's biggest products, including Botox, at risk.
Allergan shares were down 1% to a market value of $47.6 billion.