Allergan Board Rejects Valeant Bid
Monday, May 12, 2014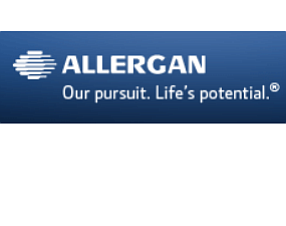 Irvine-based drug maker Allergan Inc. today rejected a hostile $46 billion takeover bid by Valeant Pharmaceuticals International Inc.
"This morning, the Allergan Board of Directors unanimously rejected this proposal," Chief Executive David Pyott said in a message posted on the company's website, apparently intended for its customers in the healthcare sector.
"The board believes the proposal substantially undervalues Allergan and is not in the best interest of our company, our stockholders and of you, our customers, and your patients," the message read.
Pyott addressed another aspect of the proposed deal—initially valued at about $47 billion—in a letter to J. Michael Pearson, chief executive of Laval, Quebec-based Valeant.
Allergan directors "determined that Valeant's proposal creates significant risks and uncertainties for Allergan's stockholders and believes that the Valeant business model is not sustainable" Pyott wrote to Pearson.
Valeant's offer valued Allergan at $48.30 in cash per share and 0.83 Valeant shares. The bid was backed by activist investor Bill Ackman, whose Pershing Square Capital Management owns 9.7% of the company.