Allergan Beats on Q1, Lifts Guidance amid Valeant Bid
Wednesday, May 7, 2014
Share this article: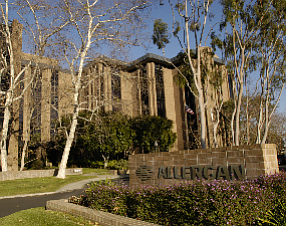 Irvine-based Allergan Inc. today reported first-quarter profit and revenue that surpassed analysts' expectations and hiked its full-year guidance.
The results came as Allergan, which makes Botox, eye drugs and other pharmaceuticals, considers a hostile $47 billion takeover offer from Canada's Valeant Pharmaceuticals International Inc., which has OC roots.
Allergan shares were about even at $165.59 for a market value of about $50.7 billion in afternoon trading.
The company said its profit excluding special items totaled $358.1 million, up 20% from 2013's first quarter and above analysts' consensus of $343 million.
First-quarter revenue grew 13% to $1.65 billion. Wall Street had been looking for $1.6 billion.
Allergan said it now expects a full-year profit of $1.71 billion to $1.74 billion, compared to prior guidance of $1.63 billion to $1.66 billion.
Wall Street is projecting $1.66 billion in profit.
Allergan said that it expects its 2014 product sales [which are slightly less than total sales] of $6.78 billion to $7 billion. The company previously estimated its full year product sales coming in between $6.65 billion and $6.95 billion. Analysts expect Allergan to post sales of $6.87 billion.
Separately, Gavin Herbert, Allergan's co-founder and former chairman, said that he was fearful that a potential takeover of the drug maker by Valeant would "really kill" the company, according to reports of his appearance at Allergan's annual shareholders' meeting yesterday. Herbert said that research and development budgets might be cut as much as 80% under Valeant.