NB Golf Club Investor in N.C. Buy
Tuesday, May 6, 2014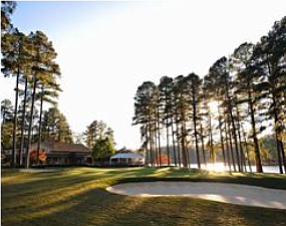 Concert Golf Partners, Newport Beach-based golf club owner and operator, has acquired MacGregor Downs Country Club in Cary, North Carolina.
Terms of the transaction were undisclosed.
MacGregor Downs, which has more than 650 members, had been owned by its members since the 1980s. The new owner said it's planning a "multi-million dollar agenda of capital projects" at the now debt-free club.
Peter Nanula, founder and chairman of Concert Golf, said the golf-club industry trend has been for member-owned clubs to "abandon that traditional model … [and make] the switch to a non-equity, or corporate-owned, model."
The member-ownership model "nowadays really makes sense only for the most prestigious clubs," he added.
Concert Golf has acquired seven clubs since 2011, including Gaillardia Country Club in Oklahoma City and Legacy Club at Alaqua Lakes in Orlando.
Concert Golf, established in 2010, is an affiliate of Seattle-based wealth management firm Freestone Capital Management, where Nanula serves as a managing director.
Nanula bought Arnold Palmer Golf Management in 1993 and headed the company as chief executive through 2000.