Pac Merc Swings to Profit
Monday, May 5, 2014
Share this article: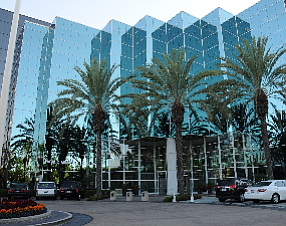 Costa Mesa-based Pacific Mercantile Bancorp swung to a profit in the first quarter, netting $155,000 versus a loss of $3.5 million in the same quarter last year.
The company, which operates through its Pacific Mercantile Bank, said the earnings came on a mix of factors, including a drop in the provision for possible loan losses, as well as an increase in contribution from discontinued operations, primarily its mortgage business.
The bank announced in December it's exiting the mortgage market altogether, following a move to close its wholesale mortgage business in the previous year. The bank said the fair value of its mortgage servicing rights had increased as of the end of March.
Pacific Mercantile posted first-quarter net interest income of $7.8 million, up 9% from the year-earlier period.
Noninterest income was $1.3 million, up from $346,000. The gain was mainly a result of the sale of commercial Small Business Administration loans, according to the bank.
Pacific Mercantile had $1.1 billion in total assets as of the end of March, up about 3% from year earlier.
Net loans came to $766.5 million, up 9% year-over-year.
Total deposits were $849 million, up 4%.
Pacific Mercantile Chief Executive Steven Buster said the bank is "targeting double-digit loan growth in 2014," with a push in its commercial loan portfolio.