NB Activist Investor Drops A&F Board Nominations
Monday, May 5, 2014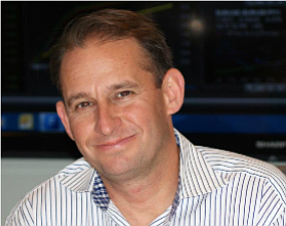 Newport Beach-based activist investor Engaged Capital LLC has agreed to drop its earlier nominations for Abercrombie & Fitch Co.'s board of directors as the clothing retailer announced its own roster of four independent directors for election.
Engaged Capital has a 0.5% stake in New Albany, Ohio-based Abercrombie & Fitch, which has a market capitalization of about $2.8 billion.
Engaged Capital in recent years has been working with the company's management and board of directors to improve operating efficiency and encourage board independence. It announced in February that it's nominating five candidates for Abercrombie & Fitch's board, including its founder and chief investment officer, Glenn Welling.
Engaged Capital recently agreed to withdraw its nominations and vote in support of Abercrombie & Fitch's nominations, which include:
Bonnie Brooks, vice chair of Hudson's Bay Co.; Sarah Gallagher, former president of the North America e-commerce business of Ralph Lauren; Diane Neal, consultant to Fossil Group and former chief executive of Bath & Body Works; and Stephanie Shern, director of Koninklijke Ahold N.V. and of GameStop Corp.
The new nominees will bring the total number of directors to 12 directors, 11 of whom are independent.
Engaged Capital's Welling pointed to other recent measures taken by Abercrombie & Fitch to improve its board independence, including the appointment of former Sears Chief Executive Arthur Martinez as non-executive chairman, a move that separated the chairman and chief executive roles of Michael Jeffries.
"We believe these changes position the reconstituted board to set a new direction for the company and execute upon an agenda focused on shareholder value creation," Welling said.