Automakers See Strong April
Friday, May 2, 2014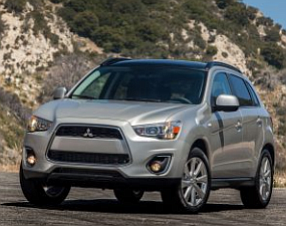 Orange County automakers notched April gains across the board.
Cypress-based Mitsubishi Motors North America Inc. had another strong month with sales jumping 46.6% compared to a year earlier to 6,542 vehicles. That follows a 70% gain in March to 8,996 vehicles.
The company said its performance for the month was once again led by sales of its Outlander Sport crossover.
OC's largest automaker with operations here, Fountain Valley-based Hyundai Motor America Inc., sold 66,107 vehicles for a rise of 4.4% compared with a year earlier.
Irvine-based Kia Motors America Inc. had a 12.9% jump in sales to 53,676 vehicles.
Mazda North American Operations, also in Irvine, had sales of 22,434 vehicles, up 12.8%.

Automakers nationally sold 1.39 million vehicles for an 8.1%. The industry is on pace to reach 16 million in sales this year.