Creed Named Taco Bell Parent's Next CEO
Thursday, May 1, 2014
Share this article: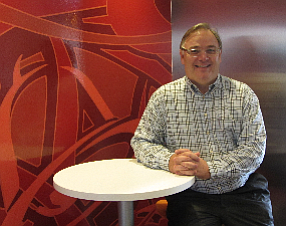 The head of Irvine-based Taco Bell Corp. was tapped to be chief executive of the fast-food chain's parent.
Yum! Brands Inc. of Louisville, Ky. said Thursday that Greg Creed will succeed Chief Executive David Novak as head of the restaurant operator, which also owns the Pizza Hut and KFC chains.
Novak is expected to step down and become Yum! executive chairman at the start of next year.
Creed currently oversees a chain of nearly 6,000 restaurants in the U.S. that recently made a big push to compete with other fast-food chains in the breakfast business. The move comes off a busy set of years for Taco Bell during which time Creed turned around the chain's sales slump with products such as the Doritos Locos Tacos, along with a rebrand.
Creed last year named former head of marketing Brian Niccol president of Taco Bell to oversee the chain's domestic growth as it seeks to double revenue to $14 billion over the next 10 years.
Niccol's appointment was followed by the October promotion of former Chief Financial Advisor Melissa Lora to president of Taco Bell International and global chief financial and development officer.
Creed is set to assume a position that oversees a company with more than 40,000 restaurants across 125 countries with revenue of more than $13 billion.
Yum! shares were trading down about 1% in morning trading Thursday to a market value of $33.64 billion.