Pac Merc Adds Silicon Valley Vet
Wednesday, March 26, 2014
Share this article: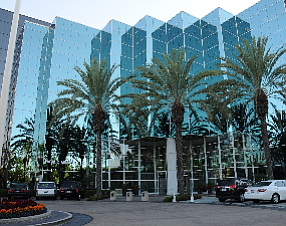 Costa Mesa-based Pacific Mercantile Bancorp has named former Silicon Valley Bank executive Tom Wagner as manager of the northern division of its Pacific Mercantile Bank subsidiary.
The northern division includes the areas served by the bank's branches in La Habra, Beverly Hills and Ontario. Pacific Mercantile Bank has other locations in Newport Beach, San Juan Capistrano and La Jolla.
Wagner spent 12 years as head of corporate finance at Silicon Valley Bank, part of Santa Clara-based SVB Financial Group, focused on advising technology and life sciences companies. He also served as president of SVB Securities and head of cash management.
Wagner worked in other executive roles focused on technology lending, including as group vice president for Amsterdam-based ABN Amro Bank and as director of the electronics industry group for CIBC.
Pacific Mercantile Chief Executive Steven Buster said the addition of Wagner is expected to help Pacific Mercantile "[grow] our asset-based lending practice and [further] the growth of our commercial banking platform."
The bank in recent years has been working to boost its services to technology-based industries, such as healthcare and manufacturing.
Pacific Mercantile is one of the largest banks based in Orange County, with $996.6 million in total assets as of the end of 2013, a drop from a year-earlier total of nearly $1.1 billion.
It had about $780 million in deposits at the end of last year, down about 8% year-over-year.
It had a loss of $23.3 million in 2013, versus a profit of $8.7 million in 2012.
About 13% of the overall loss came from the bank's exit from its mortgage banking business, which was announced last year. The bank said it expects to wind down all of its consumer mortgage operations by the end of April.