Oakley on Google Glass Development, Design Team
Tuesday, March 25, 2014
Share this article: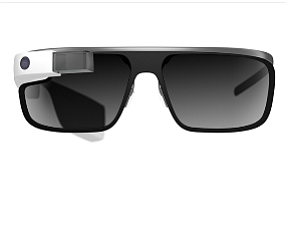 Foothill Ranch-based eyewear maker Oakley Inc. will collaborate on the development and design of eyewear for Google Glass as part of a deal between its parent company and Google Inc.
Glass is Google's wearable computer system that provides features similar to a smartphone on a hands-free basis.
The deal calls for Google and Milan-based Luxottica Group SpA to create a team of developers, fashion designers and eyewear experts for the new Glass products.
Luxottica counts Oakley, Ray-Ban and Oliver Peoples among its portfolio of in-house and licensed brands.
Luxottica said in its release that the Oakley and Ray-Ban brands will be part of the Google Glass collaboration, which "will combine high-end technology with avant-garde design." The company said additional details on products would come later.
Wearable technology is not new to Oakley, which has released eyewear with MP3 devices and more recently goggles for snowboarders with heads-up displays that let users view information without having to look away from what they are doing.