Garden Grove Manufacturer Takes Stake in 3D Printer
Tuesday, March 25, 2014
Share this article: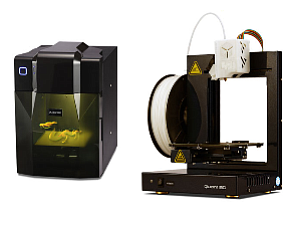 A Garden Grove manufacturer has taken a minority stake in Beijing-based 3D printing company TierTime Technology Co. Ltd.
OK International will co-develop a line of 3D industrial printers scheduled to be launched later this year with TierTime's subsidiary Delta Micro Factory, also known as PP3DP.
Details of OK International 's investment weren't disclosed.
The company, a unit of Downers Grove, Ill.-based Dover Corp., also announced it launched a new brand, Quant 3D, which will focus on 3D printing for the professional and industrial markets.
Dover shares were up slightly in afternoon trading to a market value of about $13.81 billion.
The company posted sales of $8.7 billion last year.
OK International is the latest OC-based company to enter the growing 3D printing market. The segment is forecasted to grow nearly 16% annually to $3 billion in 2019, according to Los Angeles-based market researcher IBISWorld Inc.
Other local companies include Costa Mesa-based Airwolf 3D, which has found early success in the consumer market with its evolving line of 3D printers, and Irvine-based dental laser maker Biolase Inc., which entered the fray last month after signing a deal to distribute 3-D printers for Stratasys Ltd., a publicly traded company in Minneapolis that specializes in industrial 3-D printers.
Biolase will distribute printers to dental offices for prototyping and production, including fabricating orthodontic appliances on desktops.