Fisker Deal to Wanxiang America Closes
Tuesday, March 25, 2014
Share this article: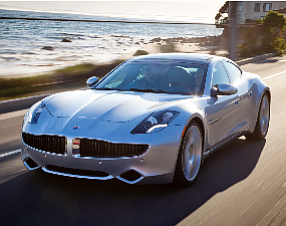 The sale of Costa Mesa-based luxury hybrid automaker Fisker Automotive Inc. has been completed, the company said Monday.
The luxury hybrid automaker said the deal for "substantially all" of its assets ended with a $150 million price tag to Wanxiang America Corp., which emerged as the winning bidder in Fisker's bankruptcy auction.
Wanxiang America, part of China-based auto parts company Wanxiang Group Corp., bid against Fisker lender Hybrid Tech Holdings LLC in a February bankruptcy auction.
Hybrid bought Fisker's $168 million Department of Energy loan last year for $25 million.
Wanxiang has said it would like to resume production of Fisker's Karma sedan along with a second-generation vehicle model.