OCVA Website for Chinese Travelers Goes Live
Monday, March 24, 2014
Share this article: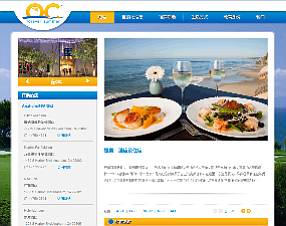 A new website from the Orange County Visitors Association promoting the county's tourism industries and attractions to Chinese travelers is now running.

The site, in Chinese, includes information on tourism packages, restaurants, events and other activities for visitors during their stay.
"China is our fourth largest off-shore international market and we are intent on growing this market exponentially," OCVA President and Chief Executive Ed Fuller said in a statement.
The association said it plans on following up the new site's launch in the next few months by marketing Orange County through the mobile app WeChat, which lets users share video, voice, photos and text messages with a single friend or group. It can be used with devices on the iOS or Android operating systems, along with BlackBerry and Windows phones.
WeChat was created by Tencent, an Internet company in China, and is used in China, Hong Kong, Taiwan and Southeast Asia.