Wet Seal Turns to $27M Private Placement for E-commerce, Plus-Size Growth
Thursday, March 20, 2014
Share this article: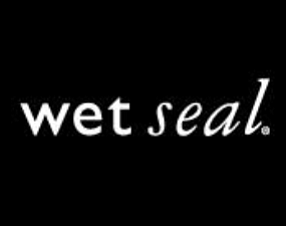 Foothill Ranch-based Wet Seal Inc. said it is looking to raise as much as $27 million in a private placement that would help it grow its e-commerce and plus-size businesses.
The company also said the capital could "transform our real estate portfolio."
The announcement, after market close on Thursday, came with a separate release from the company forecasting continued challenges in the teen retail market.
The company's largest retail division for teens is Wet Seal, with 475 stores. It also has its 57-store chain, Arden B, aimed at young women.
Wet Seal said it expects a net loss for the current quarter between $13.57 million and $16.11 million. Analysts expected a $4.24 million loss.
The loss is based on same-store sales that are expected be down in the mid- to high-teens for the current quarter.
The company did not provide guidance on sales.
Wall Street analysts expect sales of $130.55 million for the current quarter.
"The core elements of our 2014 plans include product, merchandising and customer engagement initiatives; driving significant growth in our e-commerce business; transforming our Wet Seal real estate portfolio; and pursuing the significant opportunity we see in the plus-size market," said Chief Executive John Goodman in a statement. "We are moving quickly to execute and believe the new strategic direction will put us on a path to improving our financial results, stabilizing our operating cash flow and achieving long-term growth."
Wet Seal said it plans to open 10 Wet Seals this year that will be located in mostly outlet centers, while shuttering 17 as those leases expire.
The company plans to close 13 Arden B stores also as those leases expire.
The guidance followed a tough February quarter for Wet Seal and many other teen retailers.
The company had an adjusted net loss of $19.5 million, widened from a $4.8 million loss a year earlier.
Analysts expected a net loss of $20.35 million.
The company's net sales for the February quarter fell nearly 23% from the year-ago period to $124.8 million. It fell short of Wall Street analyst estimates of $134.74 million.
Same-store sales for the February quarter were off 16.5% for the company's combined divisions, led by a 25% decline on the Arden B. side.
The company ended the year with sales down about 9% to $530.1 million and an adjusted loss of $27 million. That's widened from $17.8 million.
"Although we concluded fiscal 2013 with a difficult fourth quarter, we made substantial progress during the year against our turnaround strategies, which provides a strong foundation for the business," Goodman said.
Wet Seal closed up 6% on Thursday and was trading up 2% in after-hours trading to a market value of $148.26 million
Companywide same-store sales ended the year down 4.1%.