Device Maker Presbia Files for IPO
Thursday, March 20, 2014
Share this article: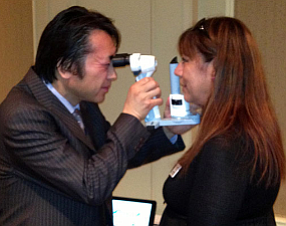 Irvine-based eye device maker Presbia PLC today filed a registration statement with the Securities and Exchange Commission to offer $90 million in common stock.
Presbia makes intraocular lenses that are used to correct presbyopia, a condition of aging that hampers the eyes' ability to focus close up.
The company said that it planned to list its shares on the Nasdaq exchange under the ticker symbol of LENS. An offering price or date wasn't disclosed.
Presbia said plans to use the offering's proceeds for various purposes, including $44 million dedicated to advancing its lead device and its inserter through a domestic clinical trial.